Are you a Government Buyer; large farmer, a fertilizer distributor or exporter? Want to know more? Are you looking to try our seaweed extract on your crops?
Biosea Boost Reduced panama disease in bananas
Banana crops can suffer badly if they become infected with disease. A serious disease such as Panama Disease and Sigatoka lead to plant death, low crop density and poor production.
Panama disease, also called banana wilt, is a devastating disease of bananas caused by the soil-inhabiting fungus species Fusarium oxysporum forma specialis cubense. A form of fusarium wilt of banana (FWB) is widespread throughout the tropics and can be found wherever susceptible banana cultivars are grown (Wikipedia) especially in the Mindanao region of Southern Philippines.
A local producer was provided with some Biosea Boost to test if the plant biostimulant could overcome the damage from Panama Disease.
In June 2019, a farm which had issues with overall crop health and production.
Reduce Panama Disease with seaweed liquid fertilizer
Check out the results – click on the image below or this link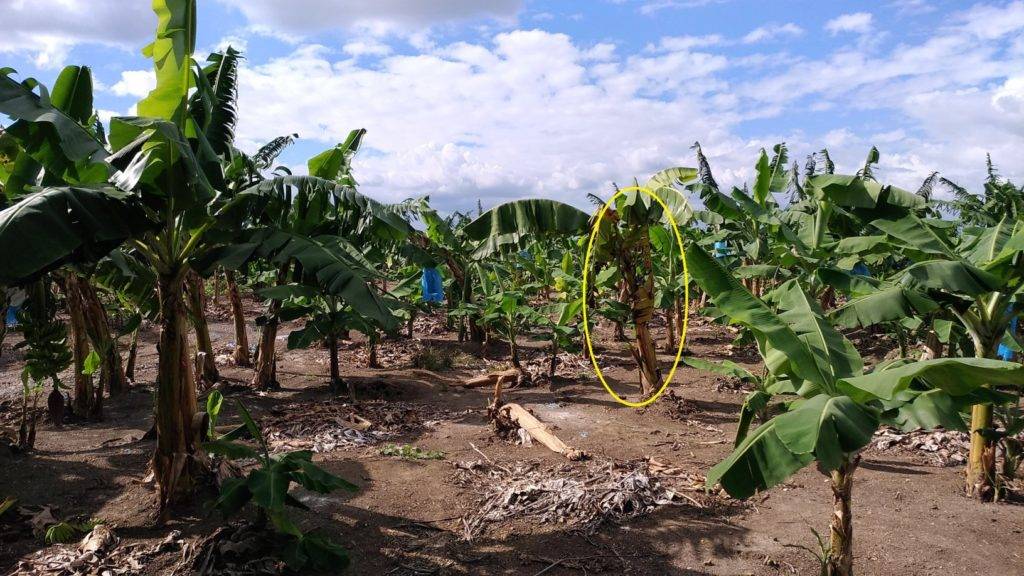 Contact us directly for samples so you can see for yourself the effectiveness of this product.
Conventional Control
The most effective control measure for Panama disease is the exclusion of the pest and simple farm hygiene procedures. Prompt detection is essential, and affected plants must be destroyed because the disease cannot be cured.
Biological Control Agents are promising
Biological agents are being researched and a recent review by Bubici et al in 2019 says the literature offers many examples of promising BCAs, suggesting that biocontrol can greatly contribute to limit the damage caused by FWB. More efforts should be done to further validate the currently available outcomes, to deepen the knowledge on the most valuable BCAs, and to improve their efficacy by setting up effective formulations, application protocols, and integrated strategies.
Biosea Health is undertaking trials currently in Southern Philippines to confirm these promising trials to reduce panama disease with seaweed liquid fertilizer.
References
[1] Bubici G et. al. 2019 Biological Control Agents Against Fusarium Wilt of Banana Front. Microbiol., 05 April 2019 | https://doi.org/10.3389/fmicb.2019.00616
Contact us directly for samples so you can see for yourself the effectiveness of this product or purchase Biosea Boost.